product, true, false
Stern Float Bag for Mariner Kayaks and Other No-Skeg 16'-18' Kayaks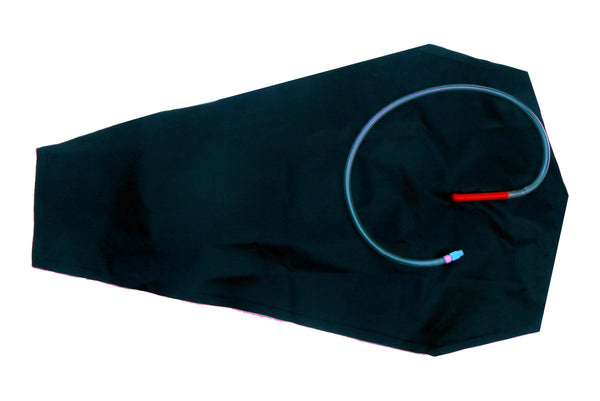 Stern Float Bag for Mariner Kayaks and Other No-Skeg 16'-18' Kayaks
Description
Stern Float Bag for Mariner brand Sea Kayaks and most high volume U.S. and Canadian style sea kayaks over 16' WITH a rudder (no skeg box) and no third bulkhead (no day hatch). Fits stern of all Mariner brand kayaks except the Coaster (for Mariner Coaster use two bow bags -- front and rear).
Note: All sea kayaks should be equipped with back-up buoyancy (two forms of flotation in both ends). Float bags inside bulkhead compartments create a backup flotation system in case of a hatch leak (implosion in surf, operator error in closing/sealing hatch lid, or hatch rim leak, bulkhead leak, damage/hole in kayak hull, etc.) 
Specs
These bags have a trapezoidal shape (see photo) developed by Mariner Kayaks that helps them stay in place better than triangular float bags. This shape is especially critical for kayaks without bulkheads but it fits better in most sea kayaks.
Following in the Mariner Kayaks tradition, the color of the fabric is whatever color gives the lowest price. So from one batch to the next the color may change.
Deflated dimensions 56.5"x 28.5" (these are the dimensions from inside the seams not the outer edge of the fabric). 
2' inflation tube with nozzle that screws open and closed makes inflation easy.
Made from 200d urethane coated nylon
Color: Black as of 2022