product, true, false
NRS Storm Hood (balaclava with bill)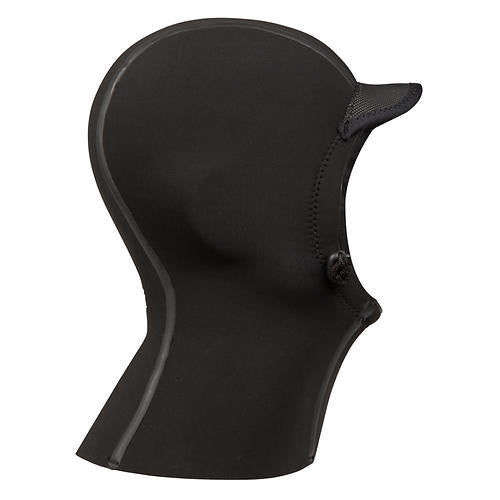 NRS Storm Hood (balaclava with bill)
Do enough mid-winter rolls, and you'll realize the benefits of the NRS Storm Hood. This full-coverage neoprene hood fits snug to keep water out and warmth in.
2.5 mm neoprene provides the primary insulation and weather protection.
A barrel-lock drawcord around the face opening lets you customize a snug, watertight fit and eliminate flushing.
Titanium-laminate adhesive helps hold in heat to keep you warm.
Liquid sealant waterproofs the seams.
NRS lined the hood with their quick-drying Checked VaporLoft™ for extra comfort and warmth.
The sturdy, flexible bill shades your eyes from the sun and helps keep water from dripping into your eyes.
Sandwiching the long collar between the drysuit or dry top's overcuff and the neck gasket minimizes warmth-robbing water entry.