product.portfolio, false, false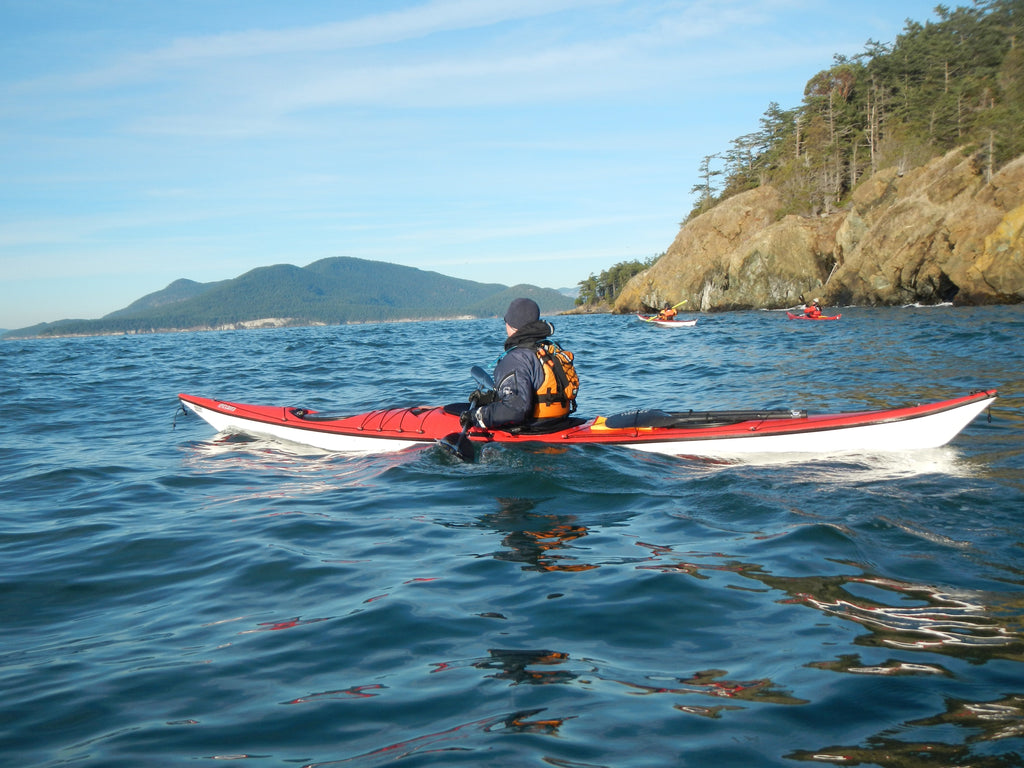 Sea Kayaking 110, Saltwater Day-Trip
Saltwater Day-Trip
The Puget Sound is a great place to learn trip planning. Tides are not the biggest concern but currents are! This class is both an introduction and a refresher for those that want to learn about kayak navigation, tides, currents, and paddling in Puget Sound. 
You'll start with an intro to charts, kayak navigation, and currents/tides, before heading out on the water and applying these skills on a one-day kayak trip on the Puget Sound. You'll see moving water and begin to learn how to read it and use the currents to your advantage. The location is Bowman Bay near Anacortes.
Students may rent kayaks but it is limited to two.
Please read the prerequisite for the class. If you have already taken SK113 or SK115, this class is your chance to get a refresher on trip planning and kayaking in Puget Sound.

If you have taken our SK101 and SK102 classes and are ready to take the next step, this class is a great progression in your learning journey by moving from lakes to saltwater. 
Prerequisites: SK102, SK111, or SK115
Description
In this class you will learn to:
Read a chart

Predict currents and tides

Interpret marine weather forecasts

follow a compass course

Use ranges to find ferry angles
Handouts include Puget Sound Tide and Current Tables and a waterproof logbook. We will loan you a chart and compass. 
Details
Prerequisite: Course SK102, SK111, SK115 or check with us about Equivalency.
Instructor: Staff
Location: Bowman Bay
Duration: 6hr intro and trip
Class Size: 4
Tuition: $250.00 (includes handouts and free use of drysuit, booties, and skull cap)
Dry Suit Rental: No Charge - Included with tuition
Kayak Rental: $35.00 plus tax. Includes Brit/Danish style roto-molded sea kayak w/skeg, paddle, spray-skirt, PFD, bilge pump, and paddle-float. Limit two students renting. 1st come 1st serve
Parking Fee: Depends on location $7-10 (please bring cash)
Please read our Cancellation/Reschedule Policy
Liability Form:
Please click here to go to and fill out our online "Student Record and Liability Release Form".
How to sign up for classes/rentals:
Fist select the rental option and, if applicable, the lesson location. Then select the date of the lesson/rental you wish to take.
If you have moved onto the second sign-up page and are having trouble seeing all the required fields, try placing your mouse pointer over the "Additional Information" field and using the scroll wheel on your mouse. Otherwise, you can click on a visible field and hit the "tab" button on your keyboard to go to the next required field.
Sea Kayaking 110, Saltwater Day-Trip
has a rating of
5.0
stars based on
2
reviews.