product, true, false
Seattle Sports Big Sand Surfer Cart (w/Balloon Tires)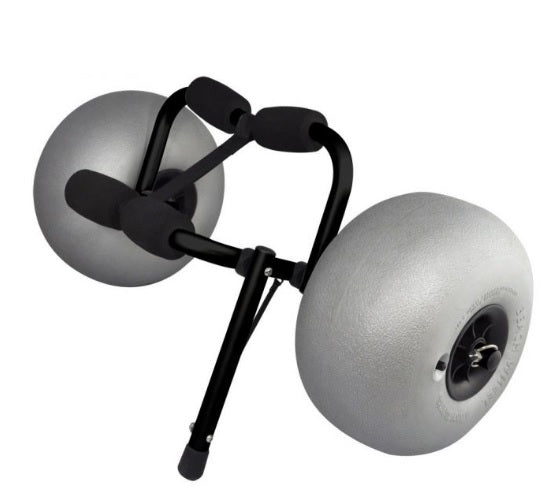 Seattle Sports Big Sand Surfer Cart (w/Balloon Tires)
Seattle Sports Big Sand Surfer Cart is a lightweight, balloon-wheel center cart for kayaks. Transport your kayak over soft sand with ease. The lightweight frame breaks down for easy storage. Comes with two cinch straps.
The manufacturer rates this cart for 150lbs static load.
KA recommends a rolling load limit of 75 lbs.
Specs and features
Frame: 25mm
Axle Width: 33in
Wheel/Tire Width: 8in
Wheel/Tire Diameter: 15in