product, true, false
Jackson Combo Happy Seat/Thruster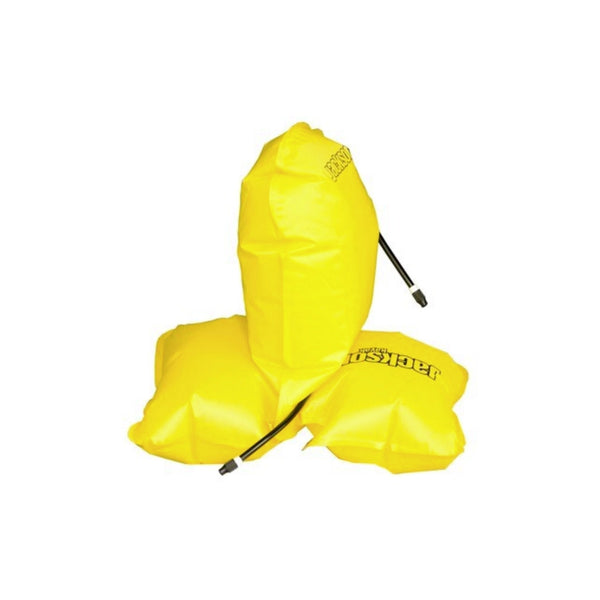 Jackson Combo Happy Seat/Thruster
The Happy Seat/Happy Thruster Combo is the ticket for any playboater looking to improve their ride substantially. To quote JK, "Our team has won numerous events by getting bigger air out of their moves thanks to the Happy Seat/Thruster Combo. We haven't paddled any playboat without the Happy Seat/Thruster since they've been designed in '05. When wave surfing we have just enough air in the Happy Thruster to act like an implosion prevention device, and when in a hole, we blow it up for major pop!
Jackson Kayaks Happy Seat is an inflatable bladder that goes under your legs, just in front of your existing seat. It has two purposes. 1. It gives you more control in the boat. 2. It makes your legs more comfortable, taking some of the pressure off of your knees, hips, and butt. The Happy Seat comes with a cord to attach the front of it to your floor support, and the back end attached with Velcro straps around your seat. If you have a Jackson Kayak, it was designed perfectly for you! Warning: The Happy Seat takes up room in your cockpit. You should make sure it doesn't impede exit from your boat in case of emergency. You should attach it in properly before using it with the cord included. Don't use it if you aren't 100% sure that you can get out if necessary.
The Happy Thruster is an addition to the Happy Seat - they were developed for use together. The Happy Thruster slides over the Happy Seat while deflated and stays in place while inflated. The purpose of the Happy Thruster is to turn your kayak into a spaceship. There is no other system that will give you more lift for huge air than the Happy Thruster! The benefit of this system is the ability to make quick adjustments to the amount of volume you add AND, it is a soft pillow in your spray skirt that protects your face and hands. 
The Happy Thruster is not made for use without the Happy Seat.