product, true, false
Shock Cord/Bungee Cord (by the foot)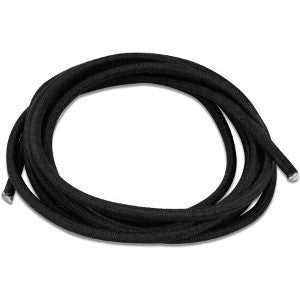 Shock Cord/Bungee Cord (by the foot)
Shock Cord (a.k.a. Bungee Cord) for kayak deck rigging.
Sold by the foot. Price varies according to diameter of the shock cord.
Recommend 3/16" diameter shock cord for in front of cockpit to hold a chart, spare paddle, etc. For rear deck rigging where it can be used for paddle float outrigger style self recues, 1/4" diameter shock cord is best.
Color: Black