product, true, false
Valley Kayak Skeg Control Slider Tube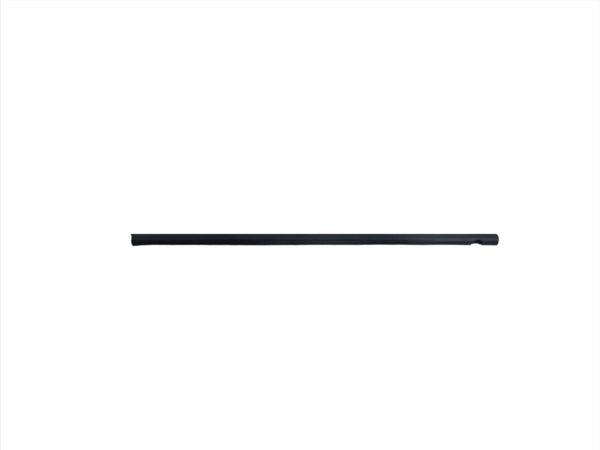 Valley Kayak Skeg Control Slider Tube
Most Valley sea kayaks come with a stiffener "Slider Tube" over the skeg control cable at the cockpit end (an exception being older model PE Roto-Molded kayaks which have the cable exposed in the control recess). There are two styles of these Slider Tubes: Center Hole and End Hole.
Older model composite (fiberglass etc.) Valley Kayaks (e.g. Nordkapp, Aquanaut, Skerray, Avocet, Pintail, Anas Acuta) came with a stainless steel Slider Tube with the hole for the control knob's setscrew in the center of the tube. The stainless steel tube is no longer available, it has been replaced with a black graphite tube.

Newer Valley kayaks regardless of whether they are composite or Roto-Molded PE designed from 2010 on (Etain, Gemini, Sirona) come with the Slider Tube with the hole for the control knob's setscrew near the end of the tube.

The main reason to replace this Slider Tube is because it was busted by someone who miss-aligned the control knob's setscrew when assembling the control system (even the factory does this sometimes). If the Slider Tube isn't too messed up it may work fine even if it is a bit broken near the hole.
When assembling, be sure the knob's setscrew is lined up with the hole in the Slider Tube, if you miss this hole you will fracture the Slider Tube. If you hear crunching, STOP and realign the setscrew over the hole. When the set screw hits the steel skeg cable it should feel solid and not make much noise.