NRS Coil Paddle Leash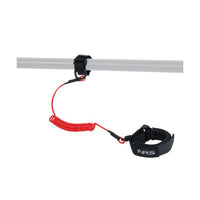 NRS Coil Paddle Leash lets you tether your paddle to your wrist or deck rigging.

Expands from a compacted 18-inches to a full five-foot stretch.
Snap swivel lets you easily disconnect the leash when necessary and prevents twisting so you don't have to stop and unravel your leash.